1. Sit back & relax with a bath tray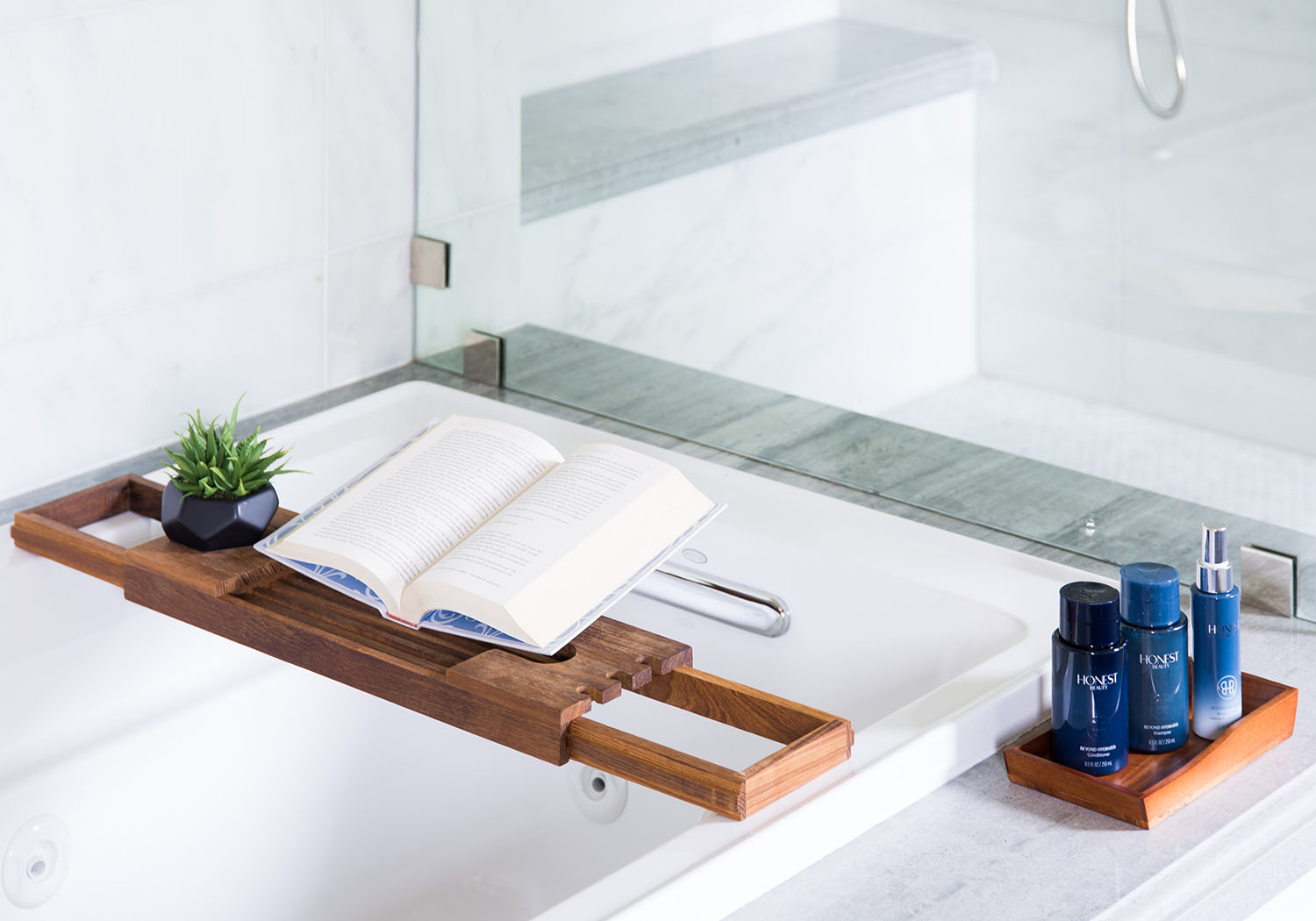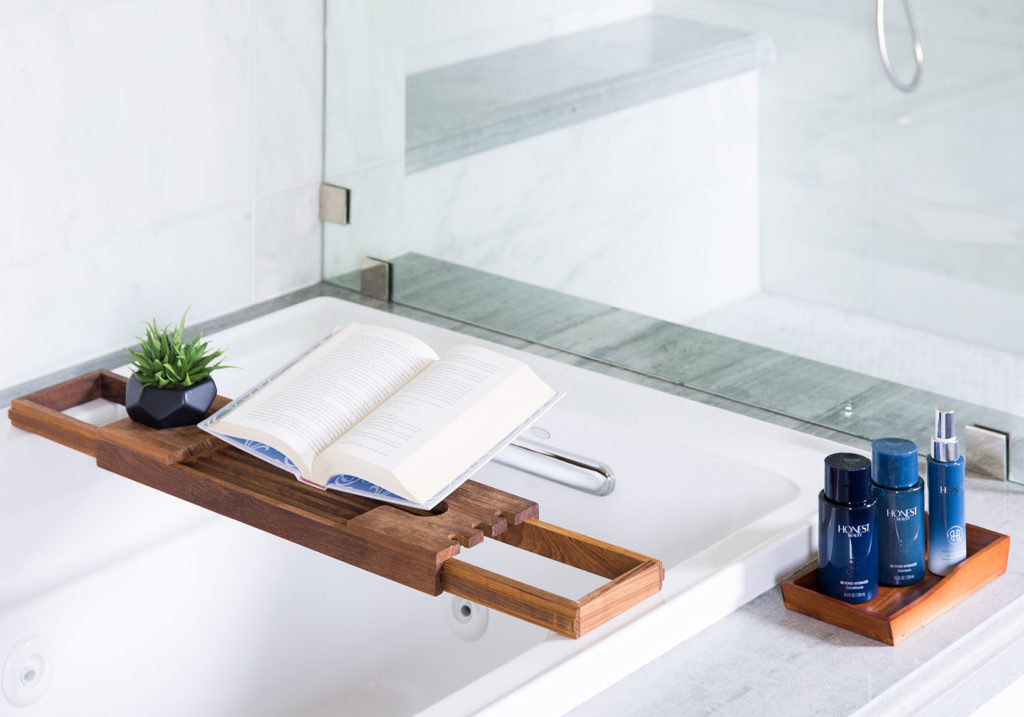 Featuring products from Honest Beauty, The Jet Set Hydrating Kit
There's nothing worse than fretting about dropping your book or phone in the tub while you're trying to take it easy. A bath tray solves that dilemma. We recommend one that can expand to stretch the span of the tub so you can lay back and prop your reading material or device against the stand. Another thing these trays are made to hold? Wine.
2. Warm your towels
One of the best things about staying in a hotel is having your room replenished with clean, warm towels every day. For that fresh, out of the dryer feeling every time, consider using a towel warmer.
3. Soothe your soul with color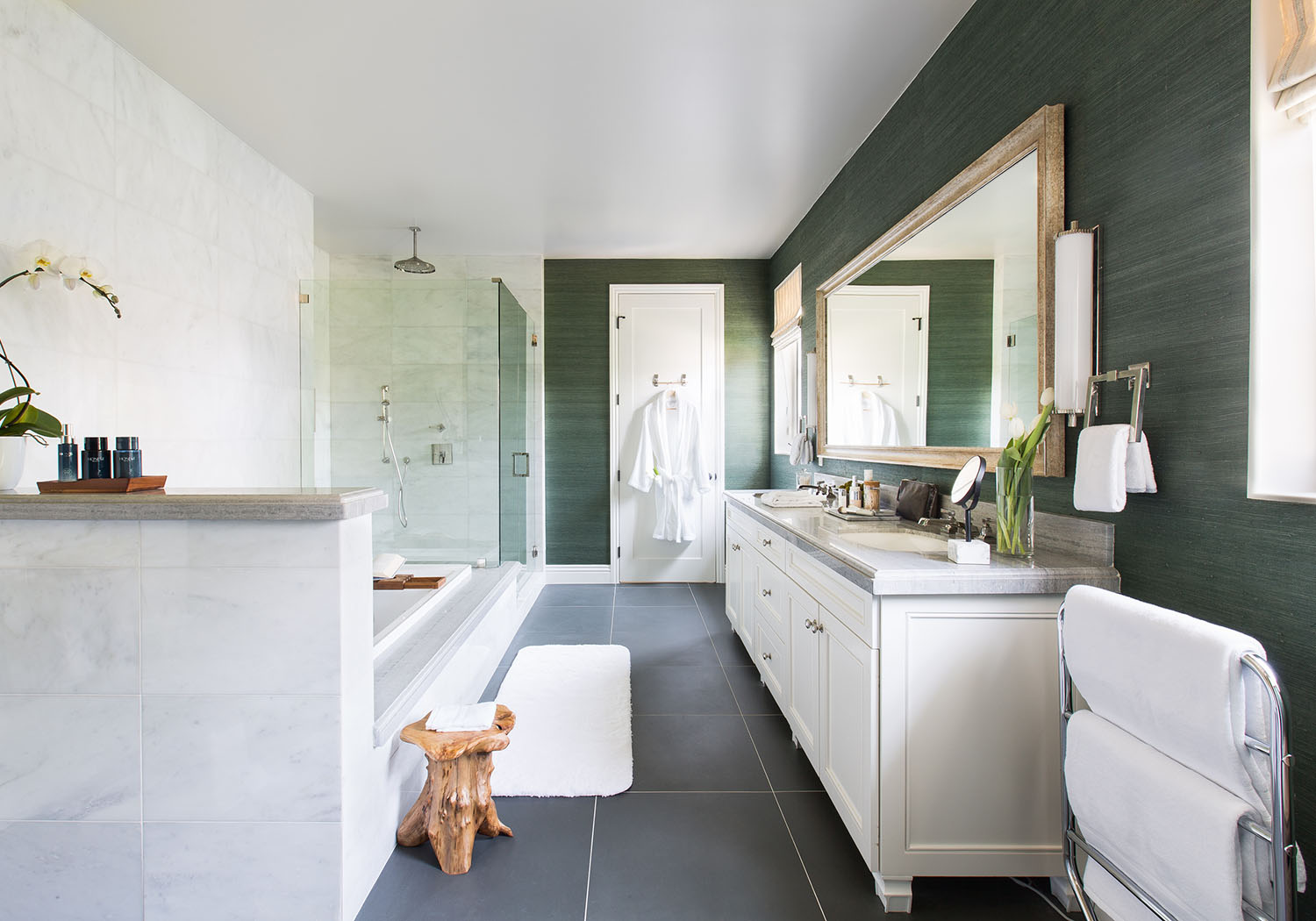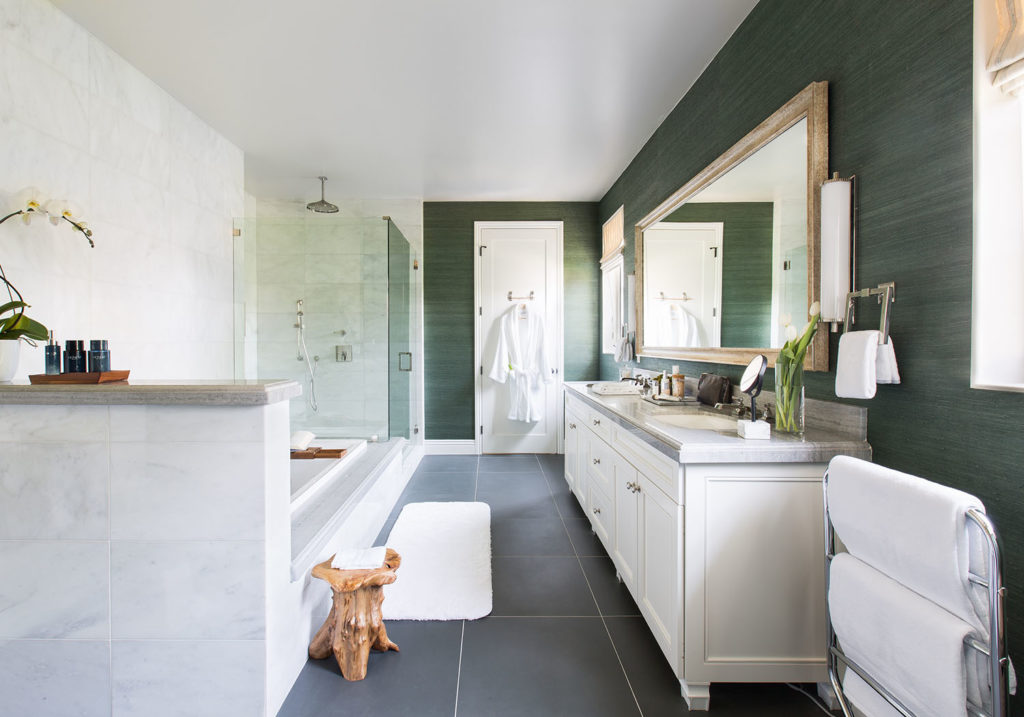 Rich, earthy shades of blue and green are known to have calming effects when used in space. To mimic a gentle rush of water, the hue of the sky, or the organic beauty of the forest, try incorporating decor in natural tones. Or if you want to make more of a commitment, paint or wallpaper your walls in a deep jade hue. The bathroom is a great place to experiment with rich color palettes.
4. Choose the right products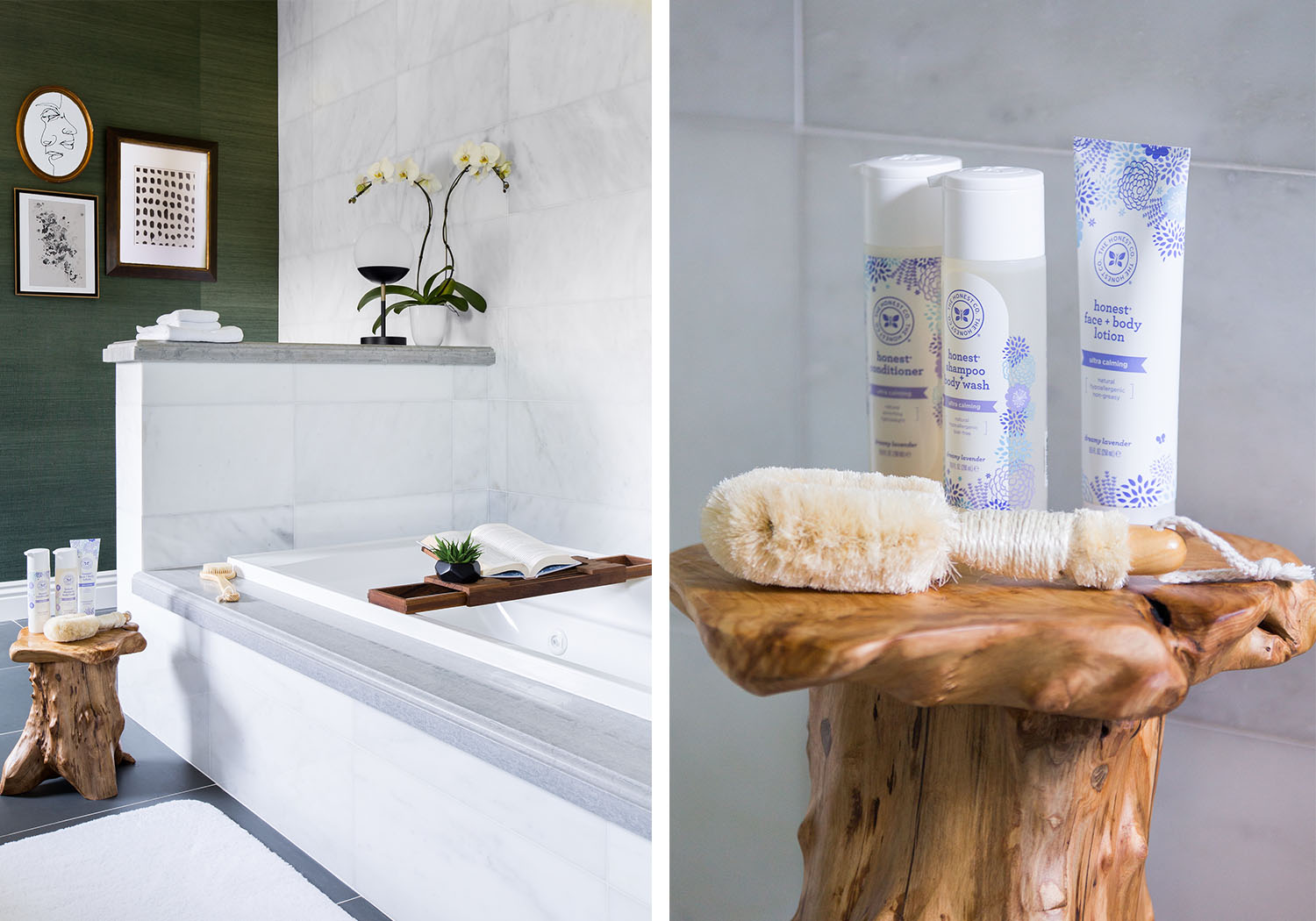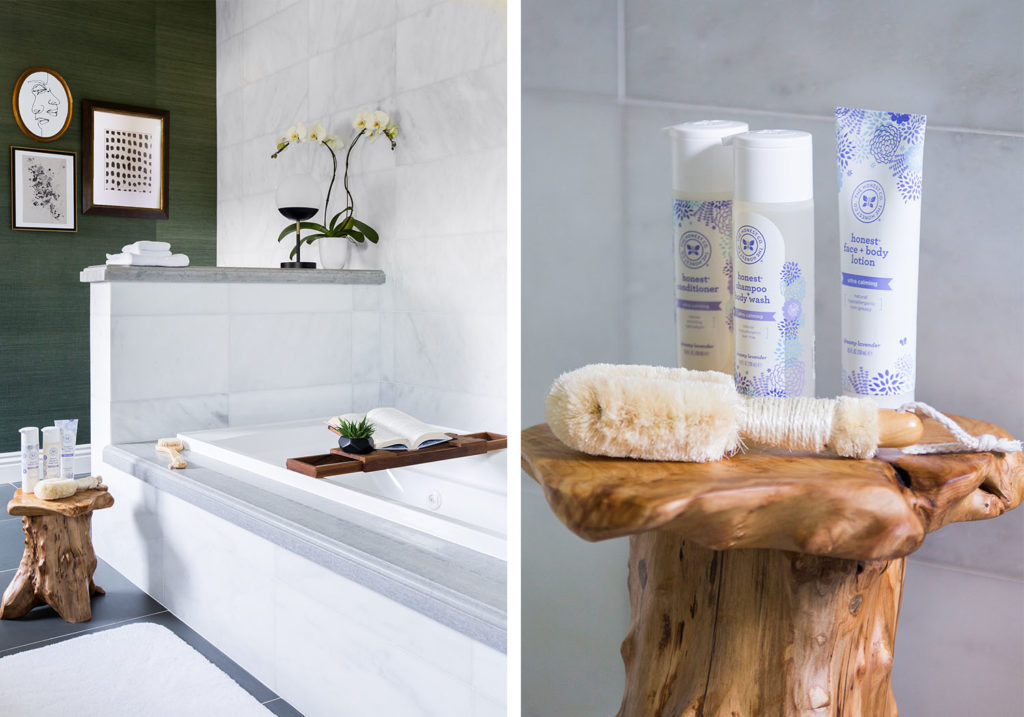 The products you use in your personal "hotel spa" make all the difference. Not just for your experience, but for your skin, hair, and overall well-being. From calming lavender bubble baths to moisturizing shampoo + body wash and conditioner, quality bath products are affordable everyday indulgences.
5. Accessorize your vanity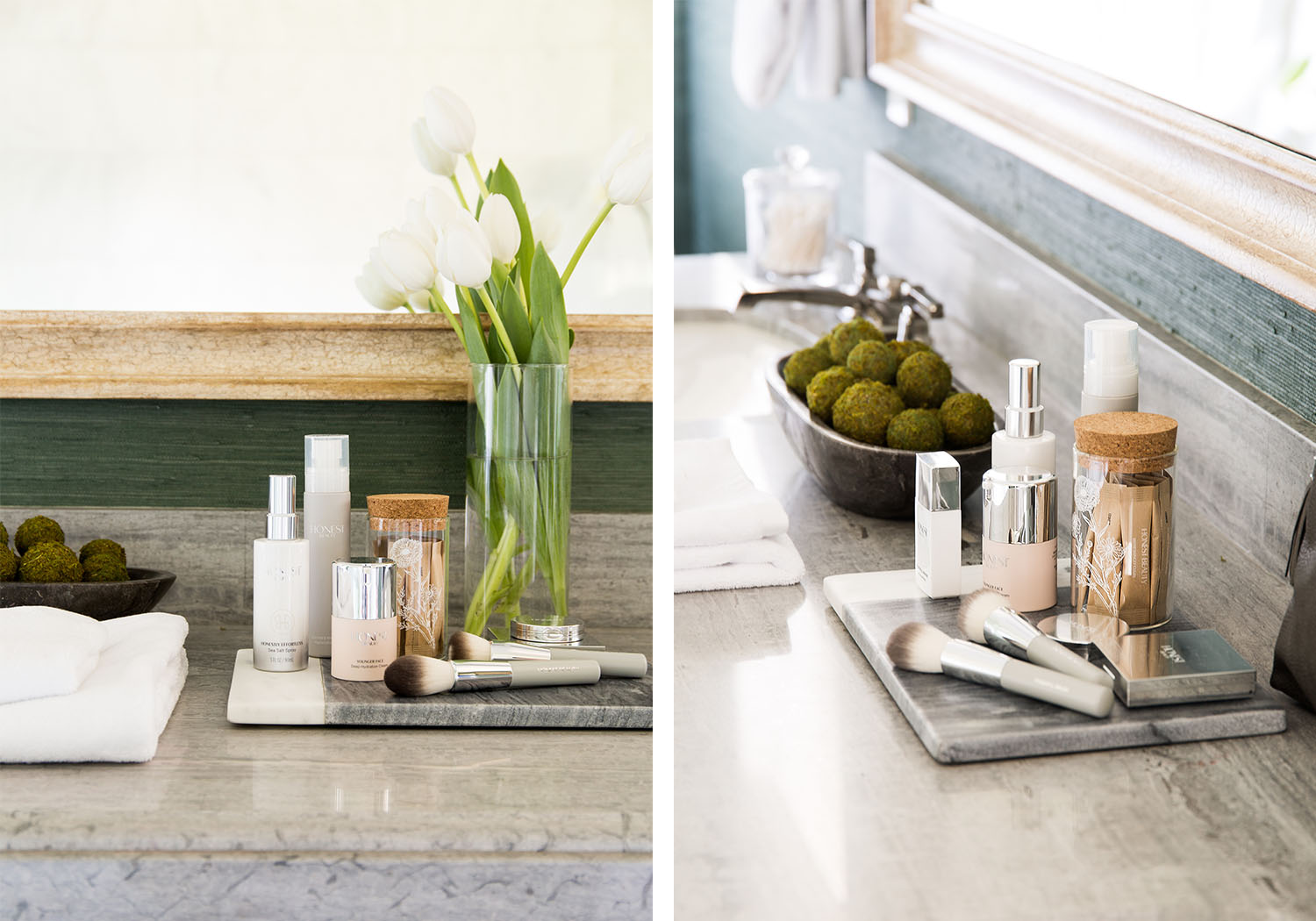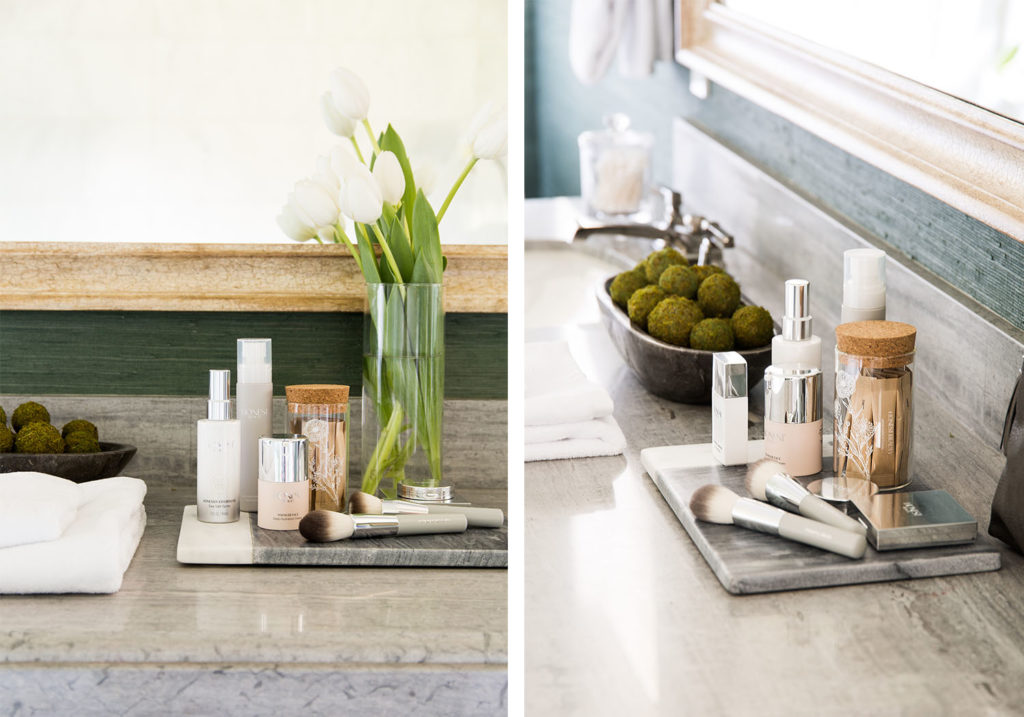 Featuring Honest Beauty: 1, 2, 3, 4, 5, 6, 7
Adding a little pizazz to your vanity can go a long way in making your bathroom feel like it belongs in a luxe spa or a hip boutique hotel. We recommend decorating with flowers (we love an orchid or tulips in the bathroom!), a bit of greenery, and a marble tray or two for organizing beauty products and supplies. When your makeup and toiletries are pretty, they can also act as their own decor. We always like to keep nice hand soap, a set of facial towelettes, and our favorite beauty and hair products well in reach.
6. Infuse fragrances
The scent is a powerful thing. Especially when it comes to helping you relax. Set the mood by lighting candles during bath time with essential oil blends like lavender vanilla and gardenia jasmine. Not only will these natural fragrances help you unwind, but they'll take the fresh, clean, and hotel-worthy style of your bathroom to the next level.
7. Keep a robe handy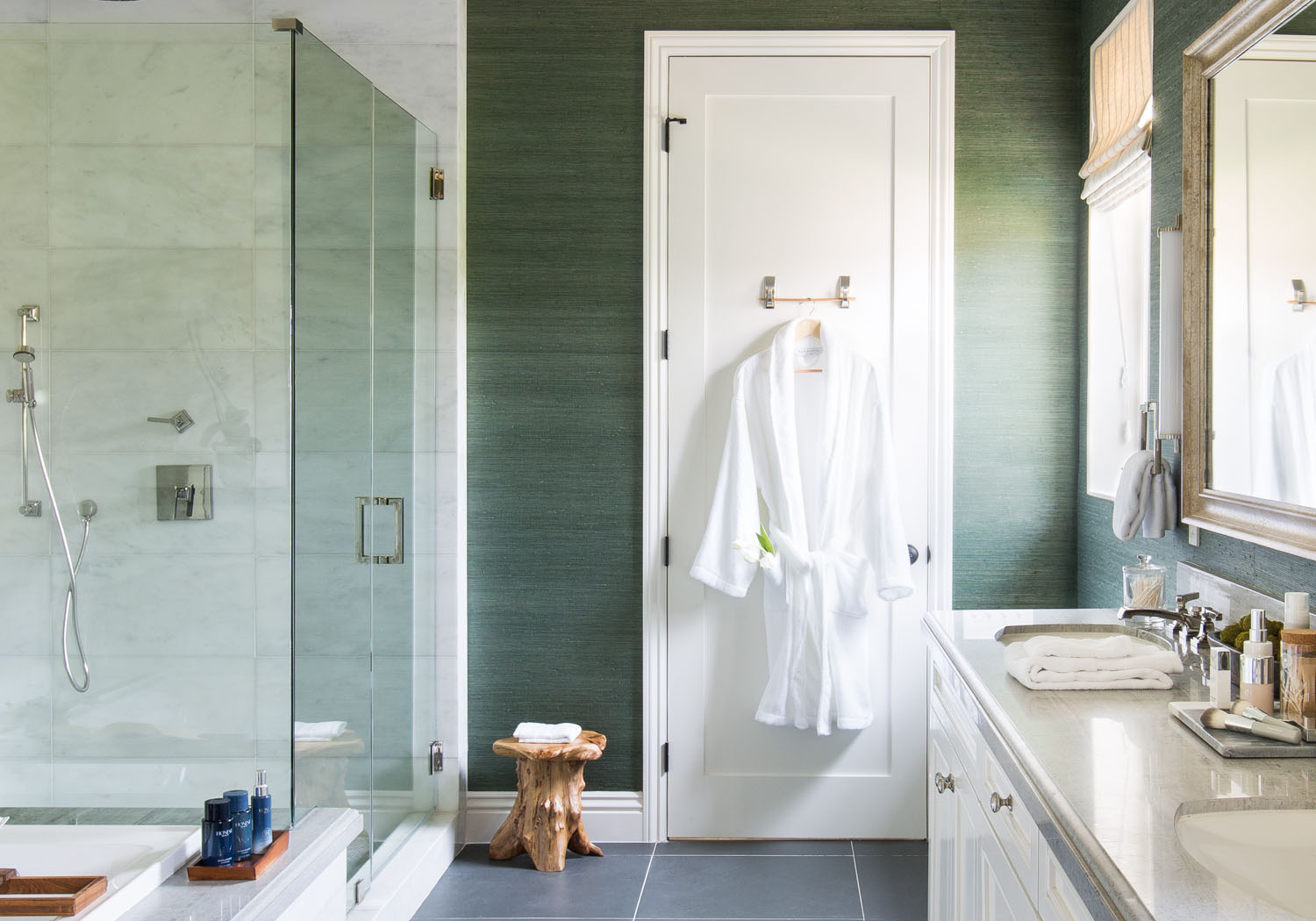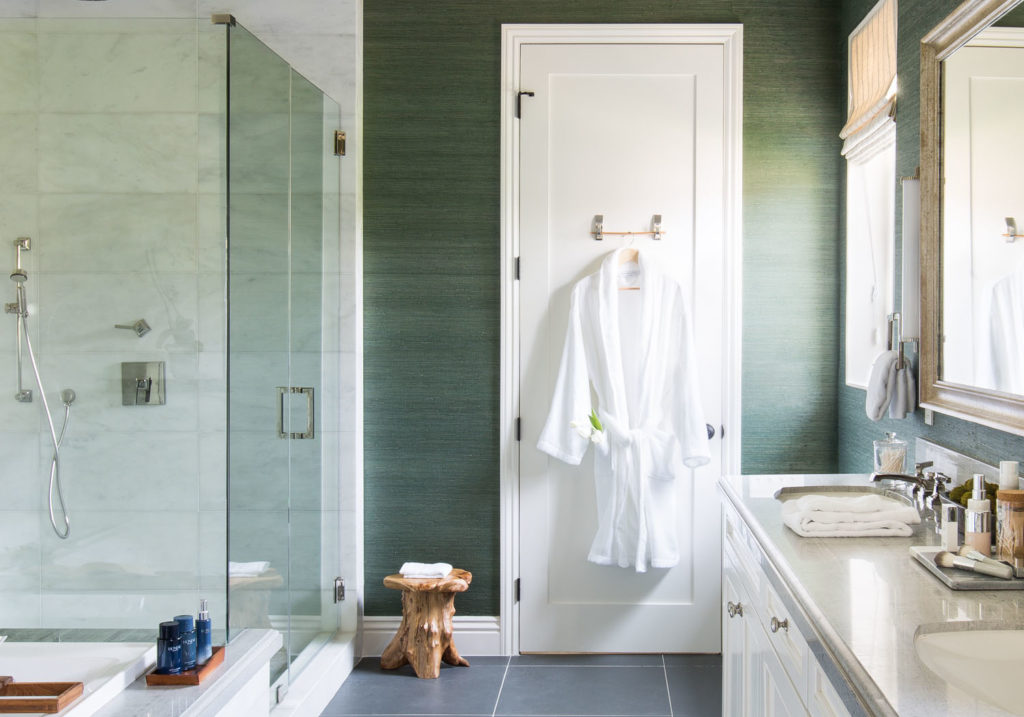 There's no doubt that one of the best things about staying at a nice hotel is those plush, cushy robes. Well, there's no reason you can't have the feeling of a hotel-grade robe against your skin all the time. We promise you won't regret investing in one.
8. Freshen up with flowers & plants
Plants are more than just a lively accessory for your space. They contain properties that help clean and purify the air, which makes them a perfect addition to a bathroom (an area that's known to capture lots of germs and impurities!). Display small succulents next to the bath, on the vanity, or even on top of the toilet!
Conclusion
In conclusion, following these tips will help to create a hotel-style bathroom in your home. By taking the time to design and decorate your bathroom in this way, you can enjoy a relaxing and luxurious experience every time you use it. So why not give it a try?