Let's Build Your Home, Together
Interior Design Firms Near Your Area
Try our newly launched local matchmaking system
Answer a couple questions so we can figure out your style.
Get matched with a local interior designer. Want to meet up? Chat directly with them!
Compare several quotes, and pick the best designer for the job.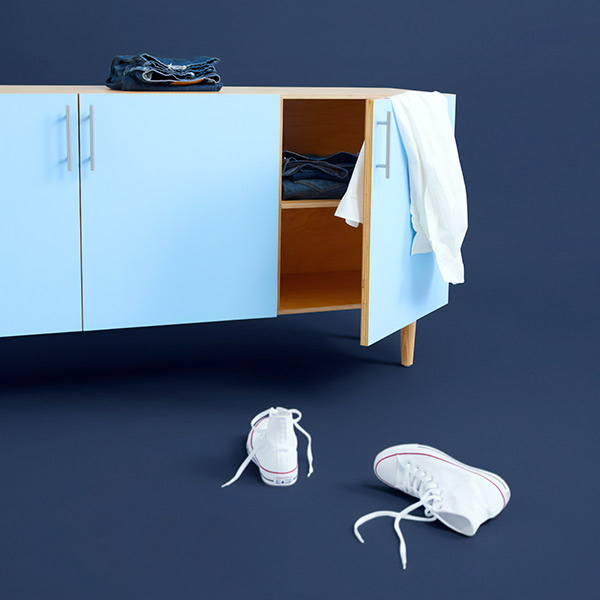 More About Interior Design
As we gain more life experience, living in new places and maybe even seeing the world, one thing becomes abundantly clear: there is an elusive but absolute difference between a house and a home. Sometimes you can't quite put your finger on what that is– there just seems to be something off, whether it is the amount of space, the design, the interior, the exterior, or some odd combination of all of these.
If you find yourself in this conundrum, whether you are experiencing the need to turn your house into a home or just make your place of work a little more comfortable and natural, this is where interior designers come in. An interior designer is specially trained, well-attuned, and fully equipped with all of the resources to improve your space, and they have spent their entire career cultivating the skills required to turn your domestic or professional dreams into a reality.
Some want to make their house beautiful or spruce up their traditional home, whereas others want to make their place of work more attractive to potential clients and partners. Some people think interior design is the kind of task that can be performed by just about anybody, but this is obviously not the case. There are amateur room decorators and room designers, and then there are professional interior design firm outlets who hire people to take on your project and succeed. Yes, if you are taking the task of optimizing your home design seriously, you ought to reach out to a professional.
That's why we are here to help. If you need to get connected to an interior designer, we can help you find a design professional near you and your home to take on the project. Simply provide us with your information, such as the address of your home, and we will do the work of supplying you with a designer (or designers) who are willing and able to take on the design plan for your home, no matter what type of interior architecture the project encompasses. We go above and beyond to make sure that our interior design professionals are at the top of the game for every single area, as we depend on you being satisfied with your interior design solution.
You may be interested, but still wondering why you might need the help of interior designers– you might not even know what interior designs are, or what this term means. If you want to know a bit about our approach to the fundamentals of design, our philosophy about collaborating with designers, and how interior design can improve your life and make your home beautiful, read on!
What do interior designers do?
Finally, interior designers take the final step and help you make the blueprint. Every step of the way, they check in to make sure the plan is suited toward what you want for your home design, and then they often provide a list of people who will help you finish the job. Specialized contractors, people to do the labour like painting, stores to supply the goods, and whatever other professionals required to carry out your vision-- this is who interior design professionals can connect you with to finish the job.
How do you find a good interior designer?
Well, finding a "good designer" is going to be determined by your preferences and your needs. Nonetheless, you are going to want to communicate your needs, so make sure you know what you want in a design. If you really have no clue as to what you want to do with your space, there are also interior designers who are best-suited to take on this kind of project. No matter what designer you choose, your judge of their quality is going to be based on your communication with them. By using our service, we do everything we can to ensure that you get connected with the best interior design firm possible-- the criteria for deciding such a thing will be determined by your needs, but also by our experience in knowing who to recommend for what kind of project, and who to never recommend for any project in general. So, maybe we suggest that you re-phrase this question to how to find the "right" designer, rather than a "good designer," and in if this is the case, step #1 is knowing what you want and understanding how to communicate this. Of course, a great designer will be able to help you come to these conclusions if you need the assistance!
How much do good interior designers charge?
Hey, this is a totally valid question. We always get asked how much an interior designer costs. Although some of the prices may seem a little steep to begin with, we ask you to remember that in the long run, interior designers almost always save you money, rather than cost extra. They work so efficiently and are so connected to the right people, that the work they do for you and your home is going to far exceed whatever you try to do on your own. So, with this in mind, we also offer the fact that the range in prices for an interior designer is absolutely massive. Some cost about $500 while others will cost closer to $20,000 or even more. Now, we suggest that if you are living ina traditional home and taking up the service of an average interior design firm, the total cost (including the work that is done and the parts) will typically land at about $5000. Now, this is also depends on other things, like what kind of furniture you use-- Thomas Pheasant is going to cost a lot more than something used on Craigslist, and so on.
How do you choose an interior designer?
Again, the most important thing is to find the right designer or interior design firm for your type of project. If you want to conceptualize your office space and you hire someone with expertise in apartment interior design, you have obviously made the wrong choice. The first major element of choosing an interior design specialist is knowing what you want. From there, perhaps the next important step is knowing what you want in a design. The design that works for me is likely not the design that works for you, and so on. You want the interior design specialist you hire to know precisely what you want out of your home or work space, so look at their credentials and specialties and do not be afraid to ask big questions about their taste, their expertise, their experience, and so on.
What is the difference between an interior decorator and designer?
Interior designers, on the other hand, really take design seriously. Generally, they have formal education in the form of a degree or a diploma and truly understand the intricacies of both aesthetics and architecture. If you are looking for a complete overhaul of your home or a room within it, an interior designer can listen to your demands, provide an educated opinion, and working within the architectural as well as legal constraints to bring your dreams into reality. Basically, this is a an interior design specialist has typically gone to school, passed their Design Qualification exam, and engaged with real theories on design.
How much do interior designers get paid?
A career in interior design, like most, offers a pretty wide range of payment. Your salary will depend on the types of commissions you get, what you specialize in and that field's main clientele, whether you work freelance or for a bigger design firm, and other such tangible variables. Nevertheless, the average salary according to the US Bureau of Labor Statistics comes in at about $50,000 a year. The lowest-paid designers generally make just over $30,000, but a large majority of designers make more than this. Of course, there is also a big difference between entry-level positions and those you may qualify for as you gain experience and expertise in the field. There is definitely room for advancement and growth.
What are the 7 elements of interior design?
This is a serious list for anybody who takes design seriously, such as your interior design professional. The elements are space, line, forms, light, color, texture, and pattern. Most of these are pretty self-explanatory in and of themselves, but an interior design expert will know precisely how to manage all of these elements and engage them to produce harmony and create a sense of unity within whatever space they are providing a design for. Does it require a formal education to understand what these things are? Probably not. Nevertheless, to understand the intricate ways in which they exist together will always require subtle, nuanced understanding of design and aesthetics that requires real experience and even theory.